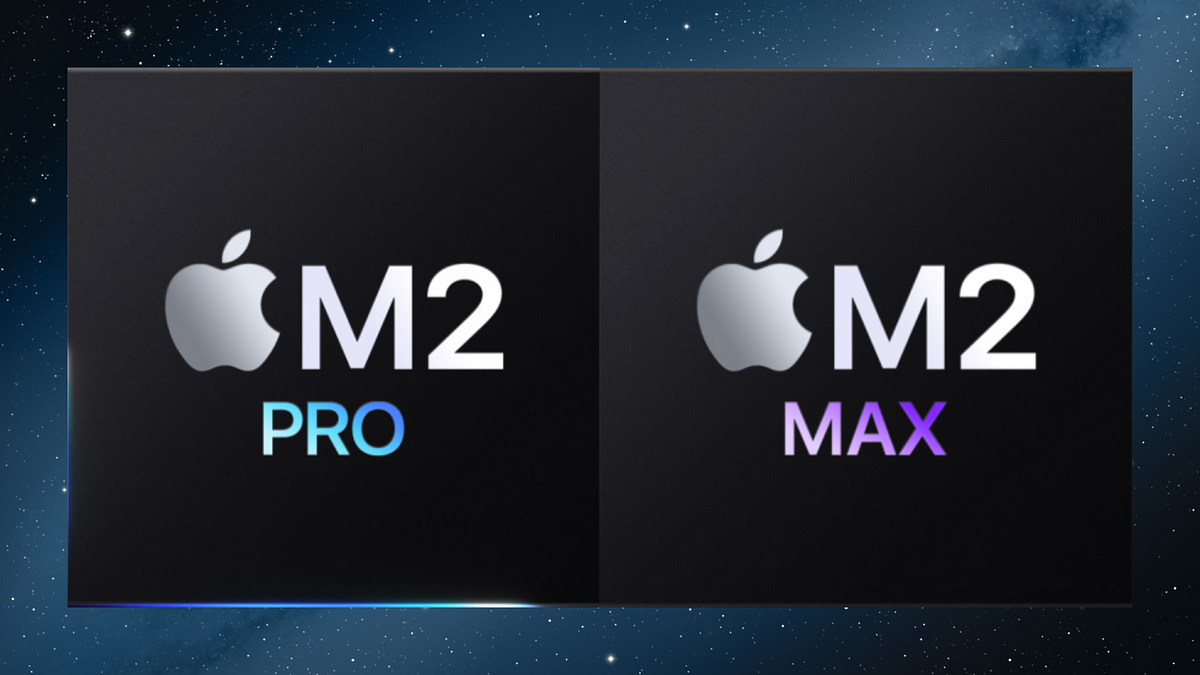 Apple just announced their latest M2 PRO & M2 MAX based Macs. Their claim is that these new devices increase speed by up to 30% more than the already renowned M1 devices and feature a number of other improvements. Here's my point though, I'm leaving them for Framework. M2 devices are state of the art — they're light, fast, and practical but they don't even come close to Framework in terms of upgradability and as an enthusiast, that's what excites me the most.
The Art of Building & Improving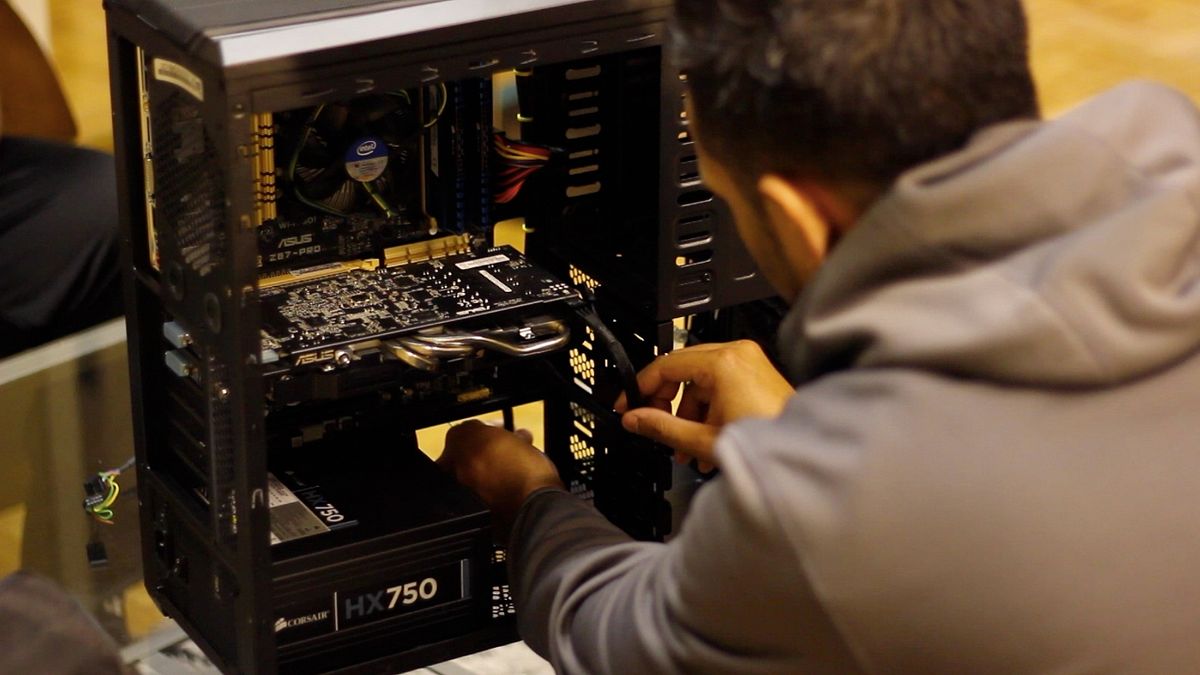 In 2004, during the golden age of PC gaming, I built my first custom computer using off-the-shelf components. I was intrigued by the idea of customizing a machine unique to me and maintaining it. My teenage years were spent saving up for graphics cards and PC chassis that resembled alien spaceships. I took the most pleasure in experiencing the rush of dopamine released when a newly built PC of mine booted up for the first time. I was hooked! It was both exhilarating and geeky, but at its core it was the sense that I had built something that only I could improve. Having this sensation alone sparked my desire to learn more about computer technology and connect with like-minded people and organizations. In contrast, Apple offered some customization then, albeit not to the level of PCs, however their loyal customers appreciated it (era of PowerPC and Intel based Macs).
The Community Is A Massive, Untapped Resource
In the days before Discord and Reddit, there was a real community of influence. LAN parties and tech expos were often sponsored by niche hardware companies. I frequently purchased all my gear at NCIX, a local computer store where Linus served as an ambassador. I learned a great deal about computer hardware from watching Linus and NCIX and my builds became more sophisticated.
In 2008, I also purchased my first Macbook, which I initially bought for college but later used for creative work (Final Cut Pro). There was a thriving community at that time for Macs, and some components were upgradeable, aligning with my philosophy of "building and improving". Thus, I valued both systems.
Is Design More Important Than Functionality?


Since I inherited both Macs and PCs, my hardware preferences became a combination of both. I value clean aesthetics and minimal design with Macs, but I also desired PC-like versatility. It's inevitable that both systems will have some compromises, but how much compromise are you willing to accept? (Hold that thought).
In 2008, Macbooks revolutionized the laptop market with their Unibody design. In response, PC manufacturers began to revamp their own laptops using Apple as a benchmark for design inspiration. A sleek, portable chassis and tighter packaging supported their environmental ethos and carbon footprint, while keeping key components upgradeable and running cool. Apple had checked all the boxes and set the bar incredibly high.
Apple Took A Step Backwards
As Apple's iOS products became increasingly popular, they realized their market shifted from "Pro" users to mass consumers. There were many bold decisions as a result of this. In 2012, Apple released its Retina-based Macs, which led to controversy. For a long time, Apple has promoted its own ecosystem and proprietary technology, but these new unibody designs go backwards. Memory and storage are now soldered to the motherboard. With every generation, macs lost ports and all other features that power users sought. As Mac designs became thinner, they had started cutting corners extensively.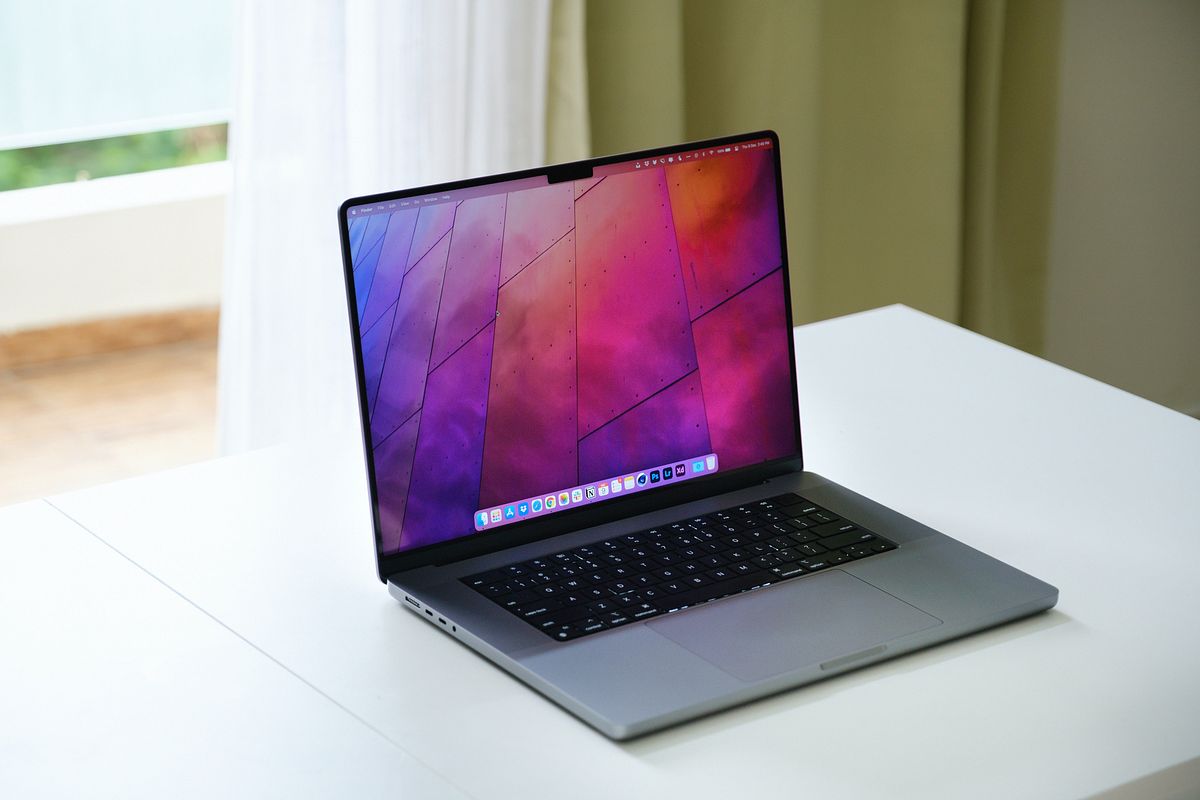 The fact that I could not upgrade my memory or storage and had to rig out a fully equipped device at the start made it immensely expensive to own a true "Pro" level Mac. Any hardware failure often required the complete replacement of the computer. As Apple gained a larger audience at this point, it makes sense that its focus is now on the masses. Over time, Apple removed more of these "Pro" features and made their machines more mainstream.
Furthermore, they made their hardware more disposable and unrepairable, which contradicts their environmental ethos. Those who enjoy repairing and upgrading their systems were limited by this. Around the same time, many PCs offered what was called "Ultrabooks", a marketing term used to describe high-end laptop computers that were similar to Macs in power and portability but operating under Windows environment. In spite of that, PC components still offered greater flexibility for upgrades.

Back to my roots of building a PC, I have always wondered why the industry cannot introduce a thin notebook that can be upgraded and perform as a traditional PC desktop without compromising on size or battery performance. A gap existed in the market, and Framework capitalized on it. Originally, I discovered Framework from Linus's Tech Tips videos, as he invested in Framework. Framework produced a slim, compact, powerful, and modular device that is minimal in design. In short, it's everything a laptop enthusiast could ask for.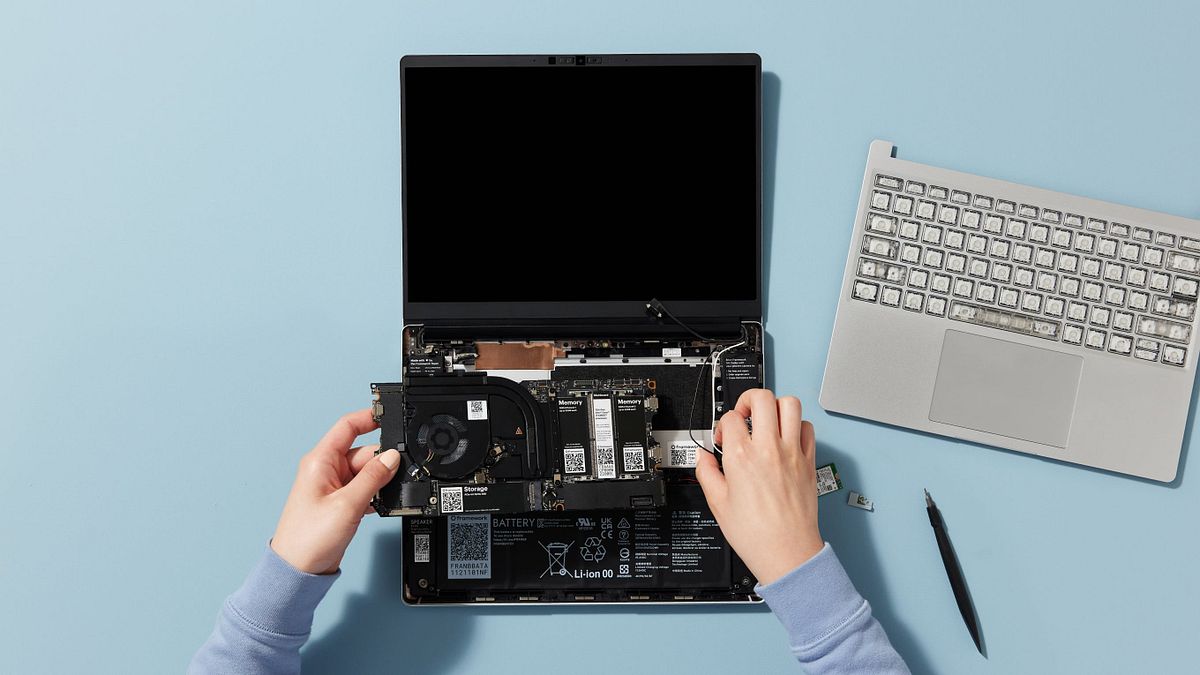 Framework designed a computer that encourages upgrading, customization, and isn't intended to be obsolete. Everything can be removed and replaced as you see fit in this device, from the screen to the keyboard, the motherboard, wireless cards and ports, which I love, especially with the whole "right to repair" legislation and several modules are available to customize ports. This is an enthusiast's dream and perfect for power users. Heck, you can even install Linux. Unlike projects that other companies have tried before, Framework's business model is based solely on its signature modular system. This principle underpins Framework, so I expect them to dominate the market. The fact is that if other brands try to compete in this niche, it will only benefit consumers, as competition always leads to innovation.

Apple Continuously Takes Away And Then Brings Back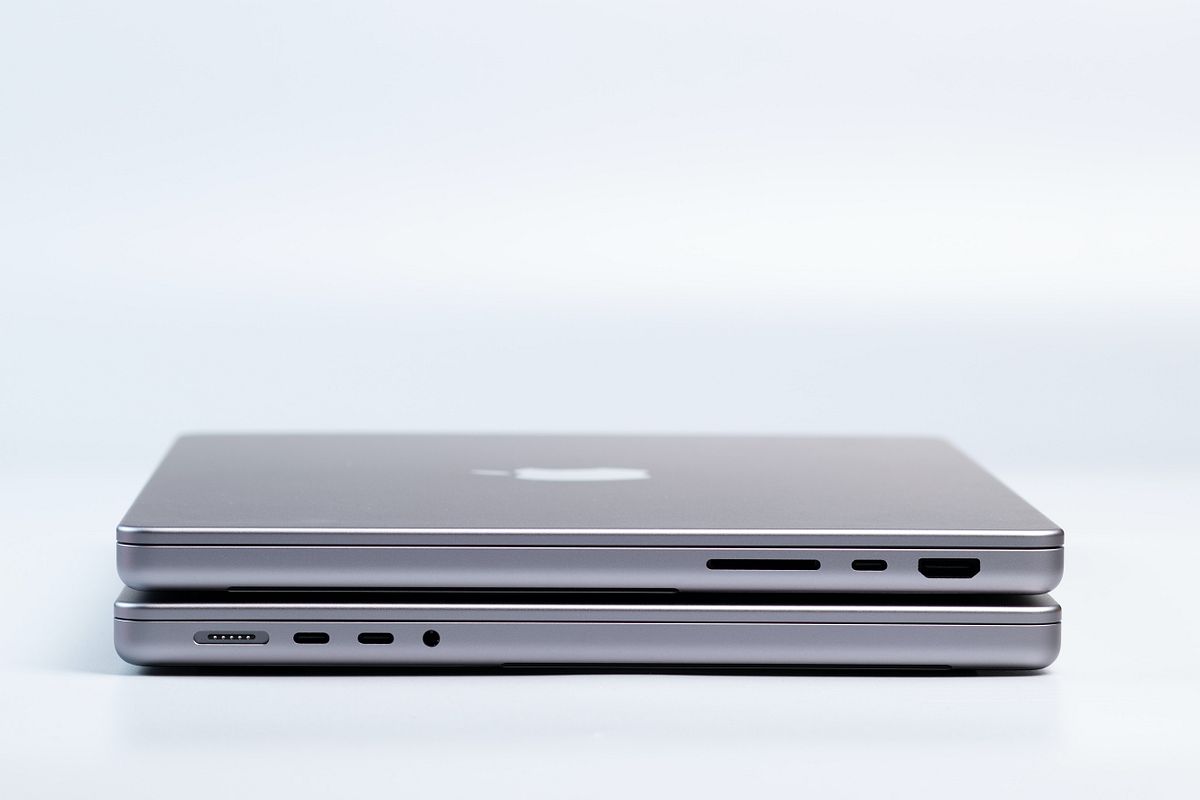 As I mentioned earlier, there are always compromises when adopting any computer system. The best system is the one with the least trade-offs for you. After spending years as a solution that ticked all the boxes, Apple eventually became a bottleneck as they went backwards only to resell the old features as new ones with the M1 and M2 equipped macs (HDMI ports, SD card, MagSafe). The cycle of "giving" and "taking away" features seems like a big drawback and an ecosystem I just can't support (with the exception of the M2 Mac mini, but that's another story).
Framework Is Thinking in Small Pieces for the Big Picture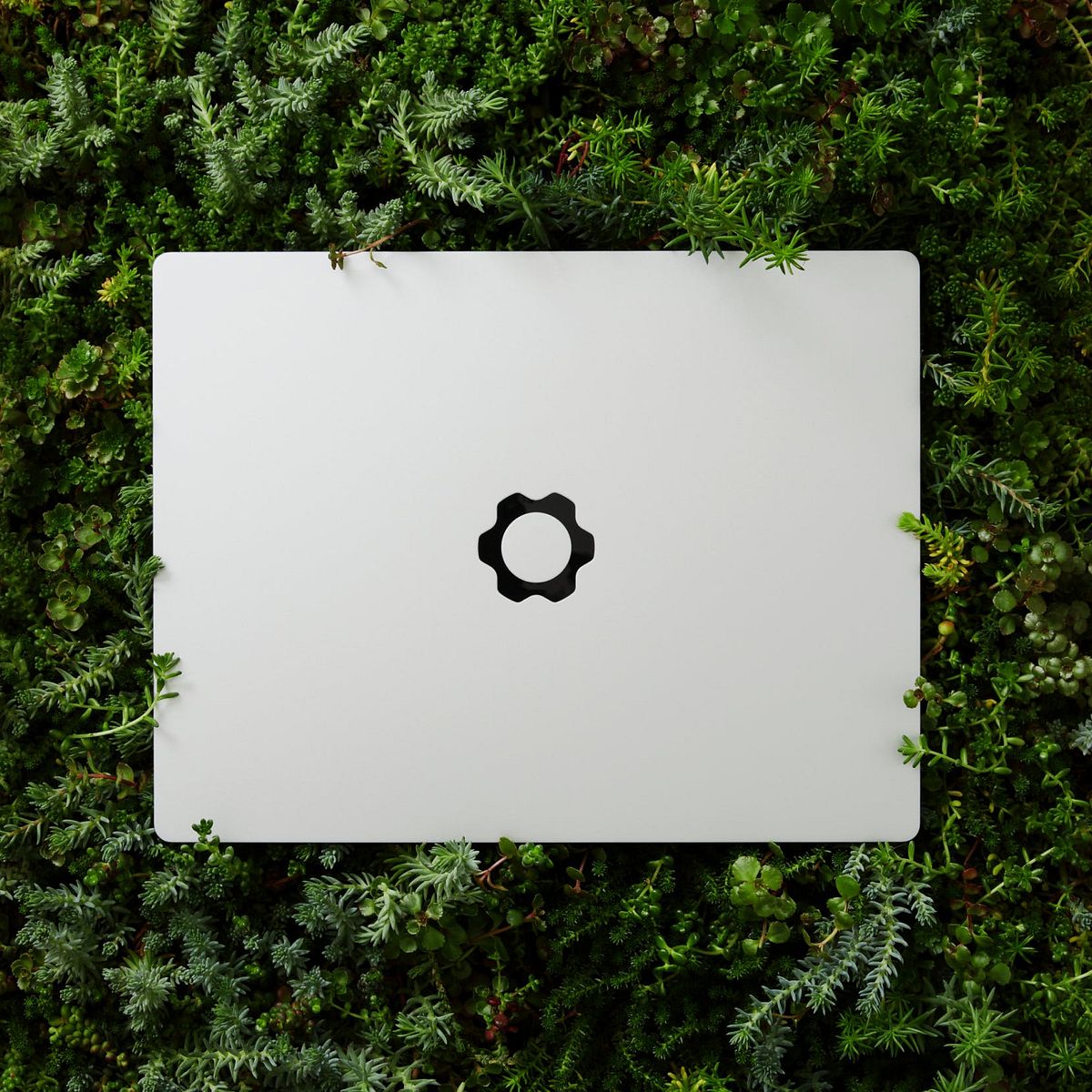 As the Framework product came to be, it pioneered a concept that is revolutionary. This is the future, or at least visionary for an enthusiast. It's not meant to compete with Apple, but it's a niche product that provides consumers with flexibility. As a modular system, what Framework offers now can turn into something much greater. As far as Framework is concerned, I would suggest that it lacks some options such as AMD processors, discrete GPUs, matte display options, and some additional exterior finishes; at the very least a dark chassis for those old school Thinkpad users who adored the square format displays of the T60 (a plus is Framework's standard 3:2 display format).
Find out more about Framework here.