I am often asked, "What camera should I buy?" It's a really difficult question to answer since everyone has different needs. I usually reply, "Why not just use your smartphone?". After all, the best camera is the one you have on hand. However, there is a misconception that better images are dependent on better hardware. I disagree because Apple's shot on iPhone campaign has demonstrated that smartphones can take exceptional and sometimes award-winning photos. Similar campaigns can also be found on Android smartphones such as Xiaomi. My point is that we already have the best photographic tools with us. To demonstrate this, I have created a separate section for photos taken with my Samsung Galaxy S20. Now you're probably not motivated to pursue photography with your smartphone. Perhaps you desire the tactile feeling of buttons and dials, or maybe you simply want to learn how to use a camera system or possibly you anticipate to generate passive income selling stock images. Regardless of your choice, as a beginner, there are several key factors to consider when selecting the right camera.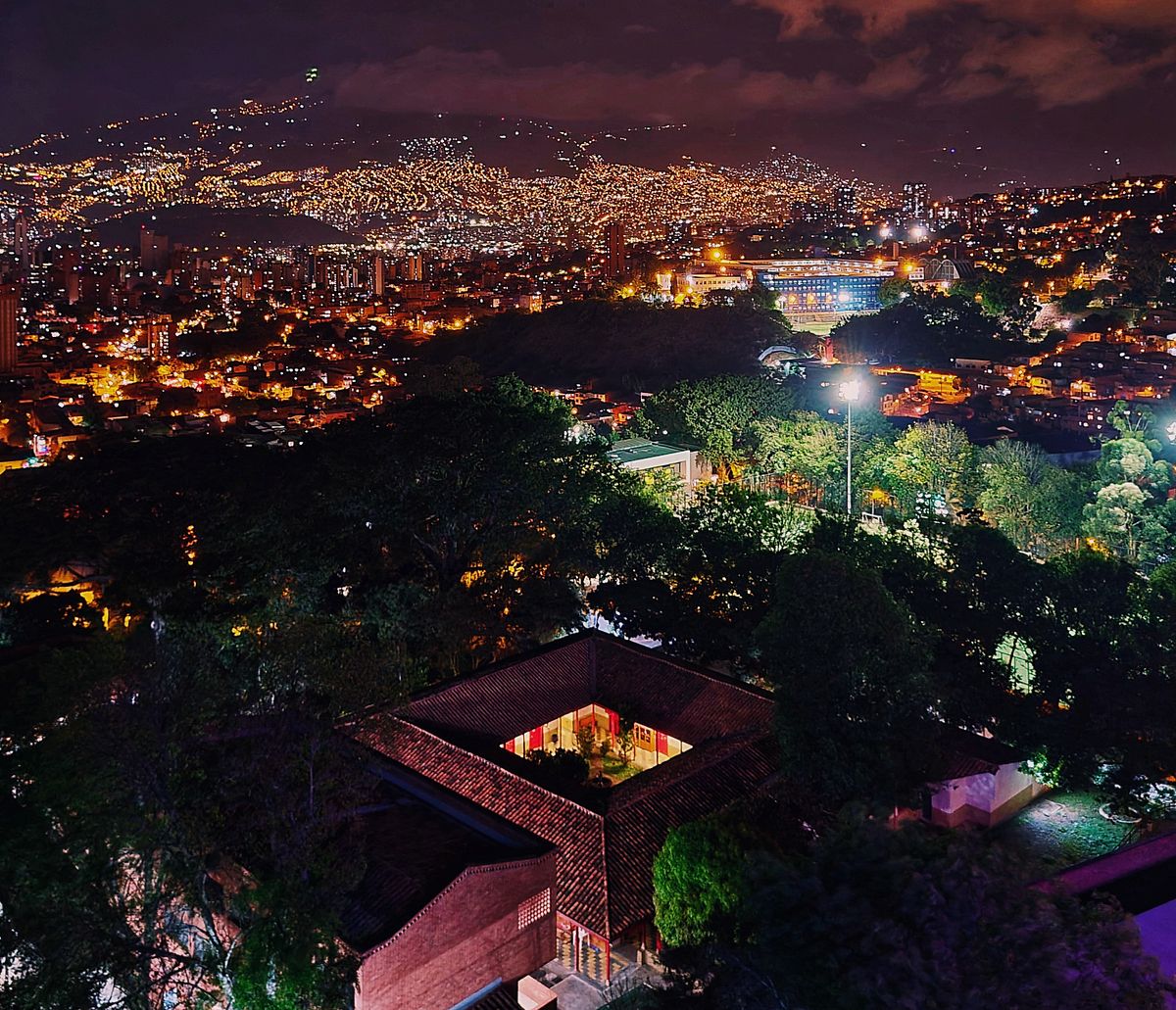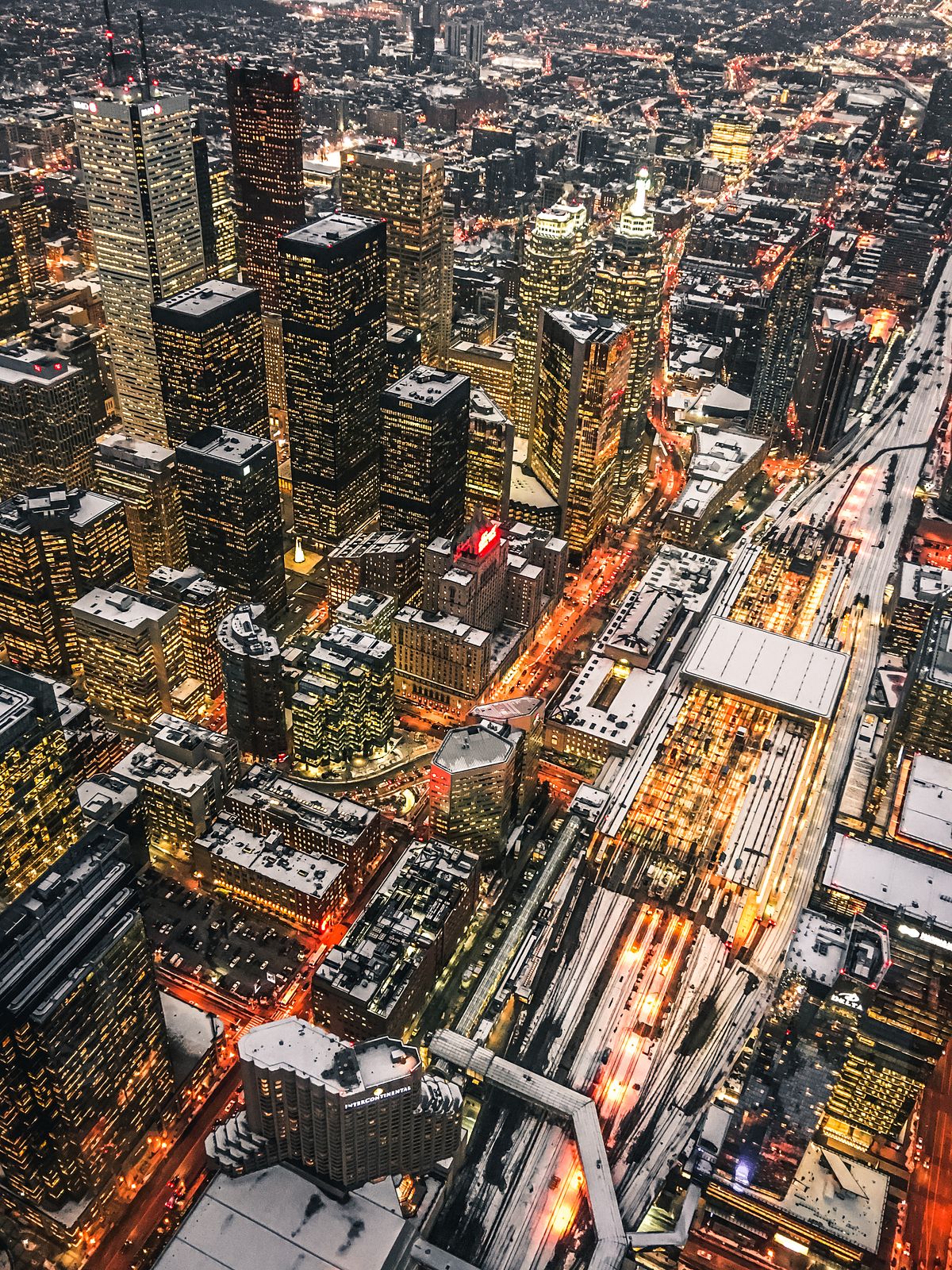 1.Beware of megapixel marketing
Take that with a grain of salt, megapixels can be advantageous for some professionals. If you're a photographer who crops excessively or prints large billboards, then by all means get yourself a mega pixel monster. For the average photographer, 16-24 MP will be more than enough. Heck, I was happy with just 12 MP from my old Nikon D3, and I personally still use a Fujifilm system that has just 16 MP (captured the image below). Furthermore, the higher the MP, the larger the files, which require a more powerful computer when editing and larger storage for archiving.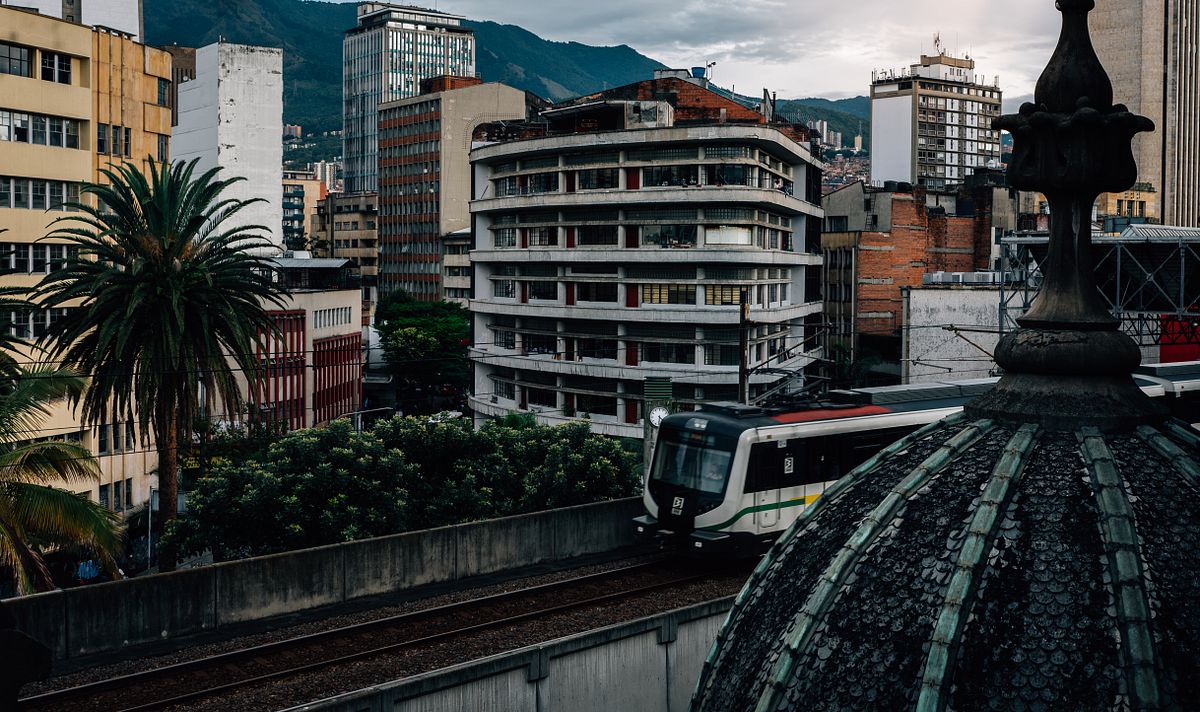 2.The ergonomics of a camera should never be underestimated
Whenever I choose a camera, the first thing I consider is how it feels in my hands. In fact, the camera grip and its ergonomics can facilitate in getting a stable shot aka "the money shot". My first camera was a Canon Rebel. I loved and hated it. For a DSLR, it was compact, produced good images and even better videos! However, it felt cheap and plasticy, and the grip was uncomfortable. The placement of the buttons didn't feel right, and sometimes I wasn't motivated to use the camera. I found myself lusting after Nikon cameras because they just seemed more ergonomic and rugged than competing Canon models. I knew Canon offered flagship cameras that ticked all my boxes, but quite honestly, they were out of my price range. On the other hand, Nikon's sub-flagship enthusiast grade bodies felt amazing to my hands! I recommend to go to a camera store and try the camera - Get a feel for it because your mileage may vary. The size of your hands will determine what camera feels most comfortable for you. Ask yourself this: 
Do the buttons and dials feel intuitive? 
Is it agile enough for you? 
Do you like the way it feels in your hands?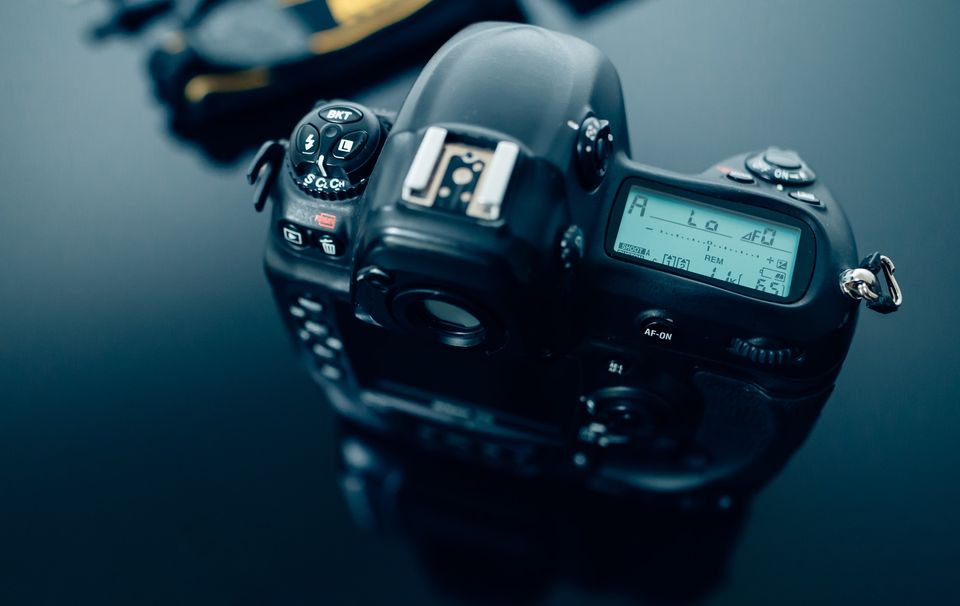 3.Does the Camera Look The Part?
Some photographers may tell you that looks don't matter, it's just a tool, but I disagree. In my opinion, it is just as important as ergonomics. If the camera doesn't inspire you to carry it, then it's not for you. I mentioned earlier how Nikon felt right and I travelled the world with my Nikon but eventually realized it was just too utilitarian to fit my style. Even though I've owned many Nikon full-frame cameras, sometimes I felt that it gave the impression that I was a "Pro" when I was out on the streets, which was a distraction. I wasn't as "low key" enough, and in some places, I felt insecure as if I was going to be robbed or approached by authorities asking "Do you have a permit to use a professional camera here?" and I've experienced that numerous times! Therefore, my next step was to purchase a smaller, more compact camera that packs a punch but doesn't shout "I'm a photographer".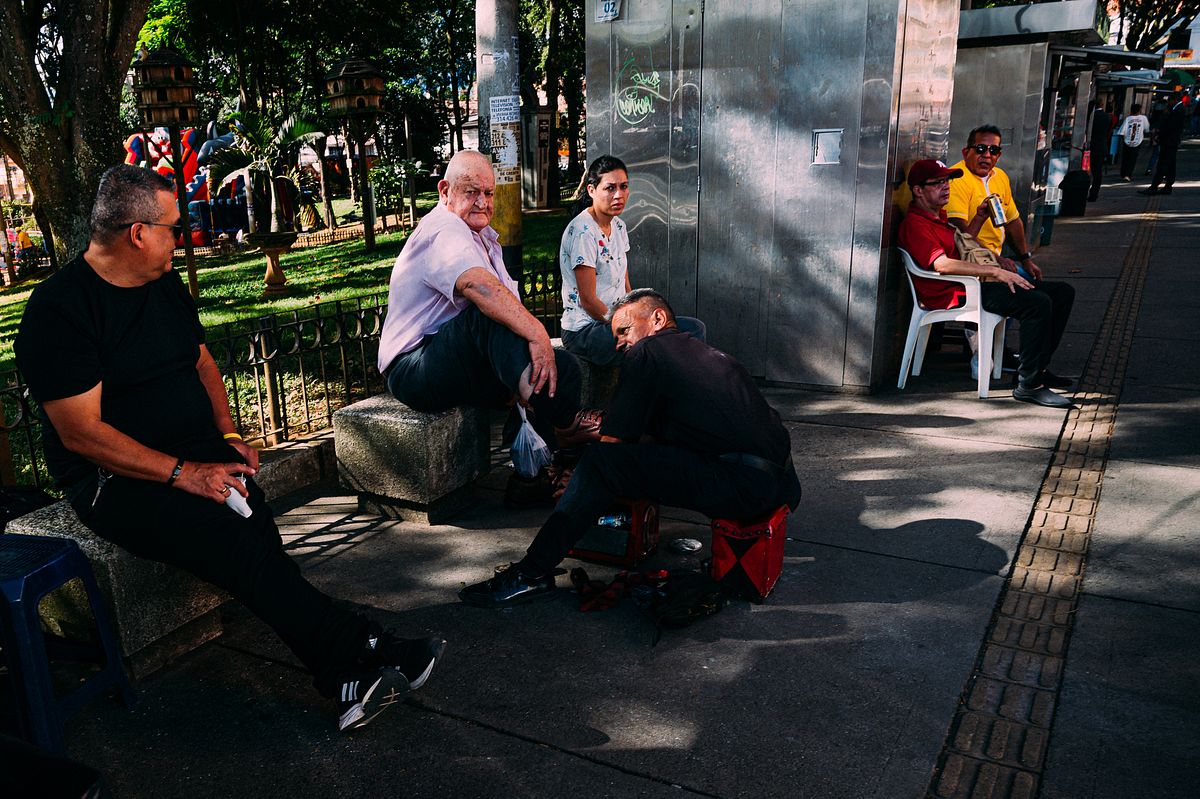 4.Camera size matters!
Whenever I mention size, I don't necessarily mean the sensor size, since lately the industry is trying to convince you that larger sensors are better. As with megapixel count, take it with a grain of salt. You can learn more about the benefits of a larger sensor in the following article. To put it simply, the bigger the sensor, the shallower the depth of field is, which is why you can achieve that creamy blurry effect commonly found in portraits.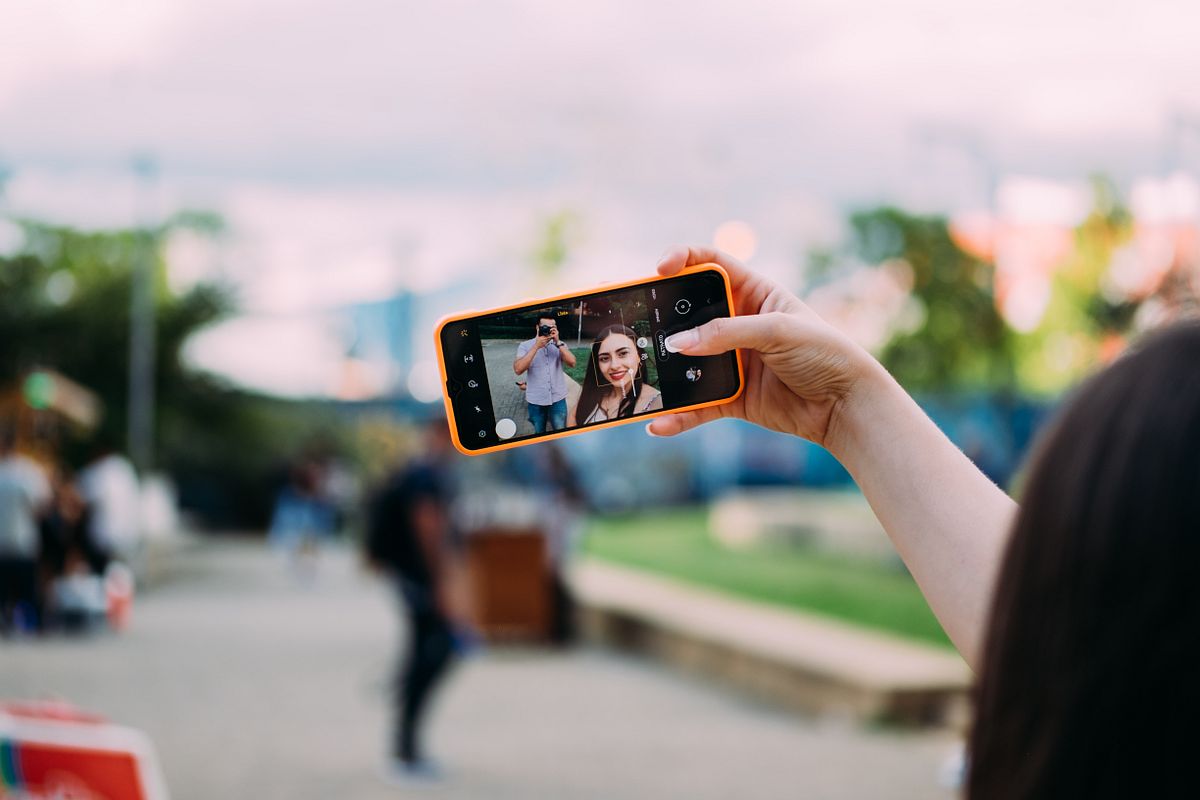 In addition, a larger sensor can produce cleaner images in low light conditions. However, as a beginner, you shouldn't worry too much about this as modern cameras today are very capable regardless of sensor size or tech.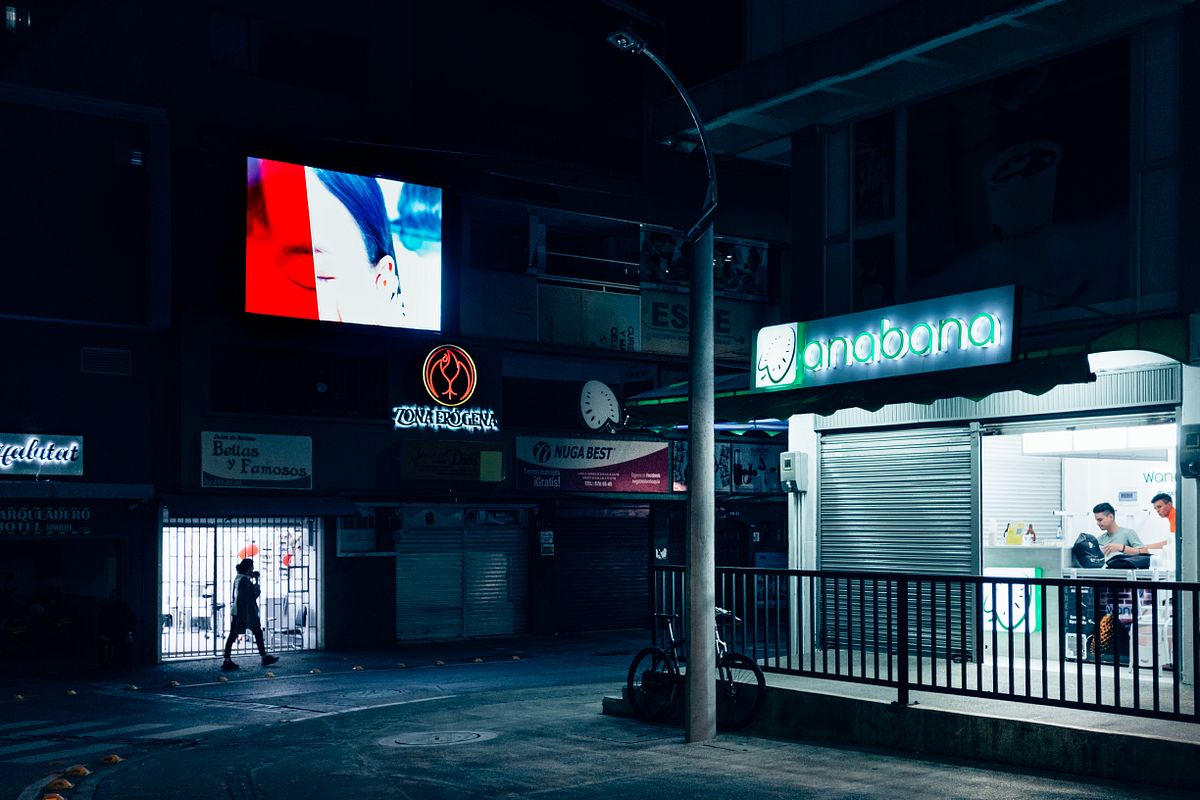 The only thing that really matters when it comes to camera size is how it compliments the overall look and feel of the camera. Choose a camera that you feel comfortable carrying around and that looks good on you. There are some who prefer rugged utilitarian tank-like cameras (Like I did before with my old Nikon D3). Others are inspired by something simple, timeless, and beautiful that starts conversations. While others desire a camera that's versatile and balanced. Personally, I prefer something compact and discreet (like the Fujifilm X-E2 below). This is a matter of personal taste, so there is no right or wrong answer to this. However, 9/10 times I tend to gravitate toward my compact cameras. As a result, I downsized and became a minimalist by selling some of my advanced full-frame cameras kit.
5.Take a long-term view of the brand and its ecosystem
Switching from one brand to another is expensive, time-consuming, and takes away from your creativity. My 15 years of photography have led me to spend a lot of money on various brands. From Canon to Sony to Nikon to Fujifilm aka I was experiencing Gear Acquisition Syndrome, a common problem among gear enthusiast. We live in a generation dominated by social media influences. It is easy to be compelled to buy the latest and greatest after seeing youtubers and influencers review it. One piece of advice I would give to anyone starting out today is to stick with a single brand and system. Maintain a minimalist approach and enjoy the process while mastering the art of photography.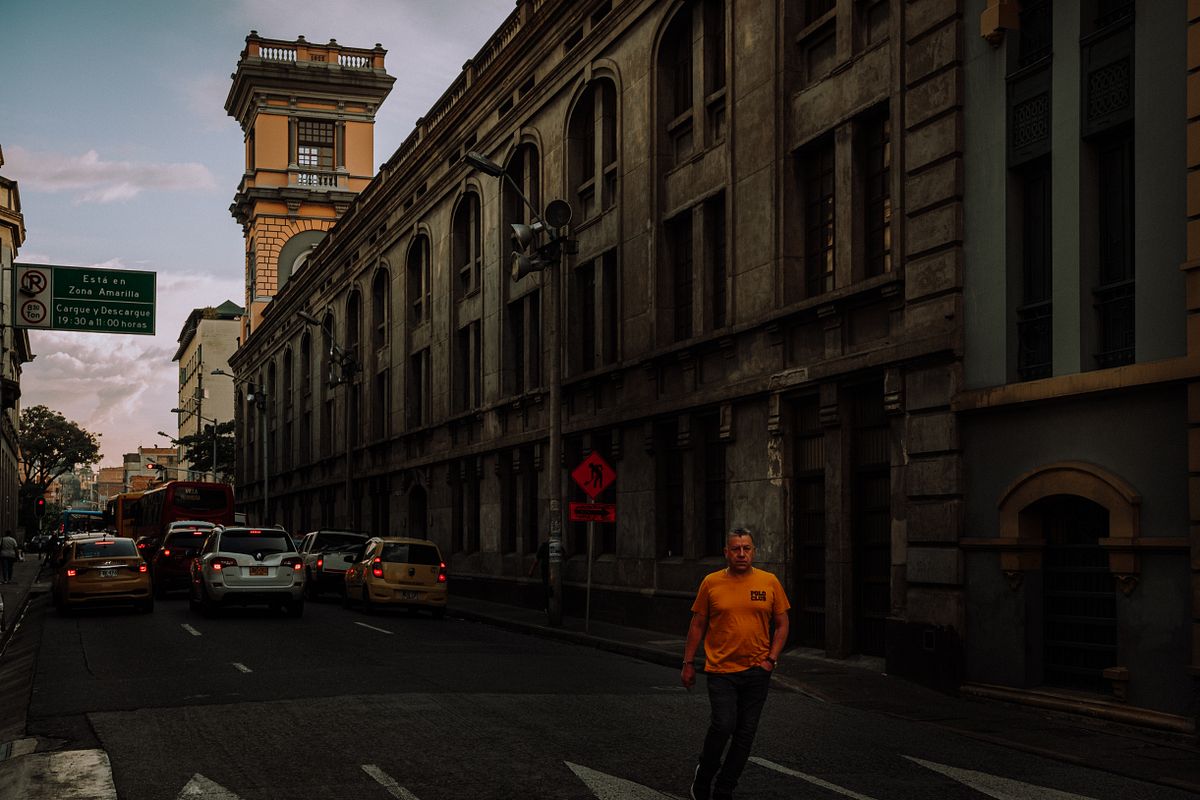 I have realized that Fujifilm meets my needs better than any other brand. Their designs are timeless, the cameras are discreet and compact, and so are their lenses. Despite their smaller footprint, some models are very ergonomic, and the X-Trans sensors deliver beautiful images. Fujifilm ticks all the boxes for me when it comes to gear; they are a brand that I truly connect with. Moreover, I would add another bonus reason, namely that Fujifilm cameras with their retro style are simply fun to use! Dials and buttons can be customized to make the camera personalized to you and it also pushes you to photograph manually.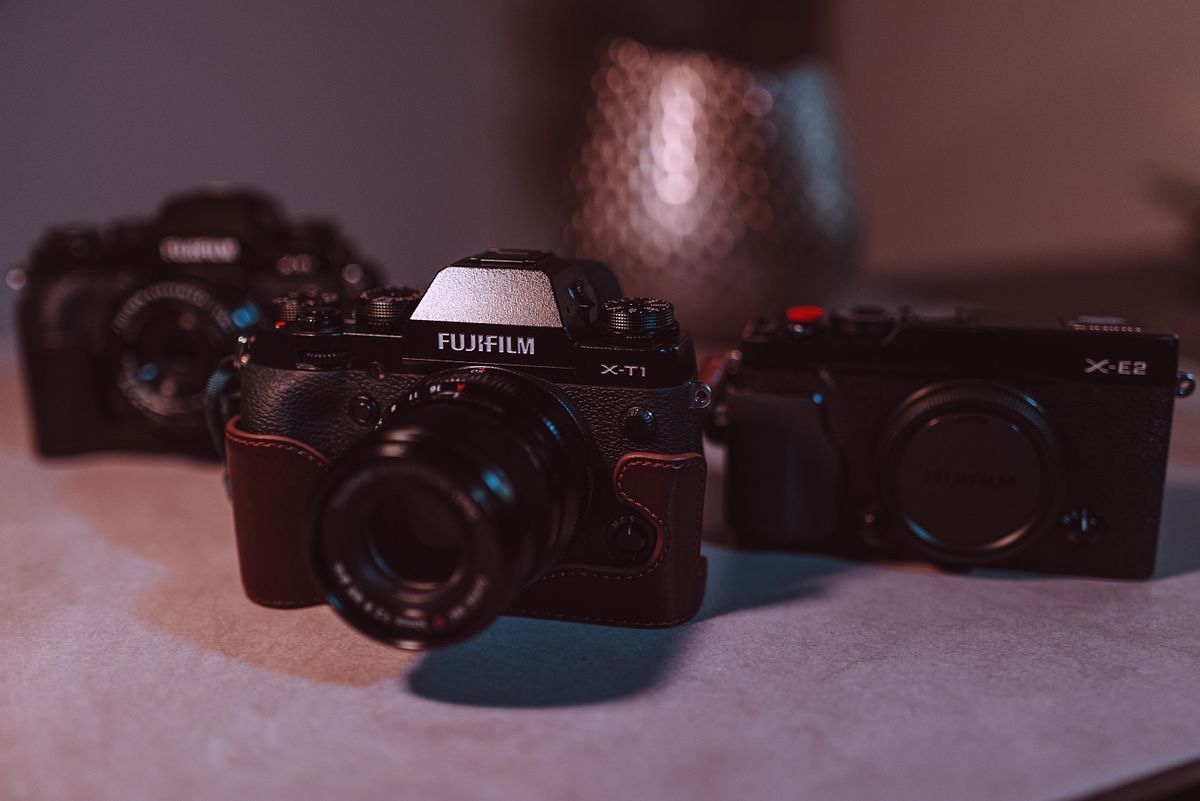 It's not always about the camera specs
Ultimately, to find the system that is best for you, do your research, and don't get caught up in tech specs, especially at the beginning. In the last 10 years, all modern cameras have been able to produce great image quality. Besides, it's not the equipment that matters, but the person who uses it. Put more emphasis on the subject you intend to photograph, the composition, the lighting and the environment.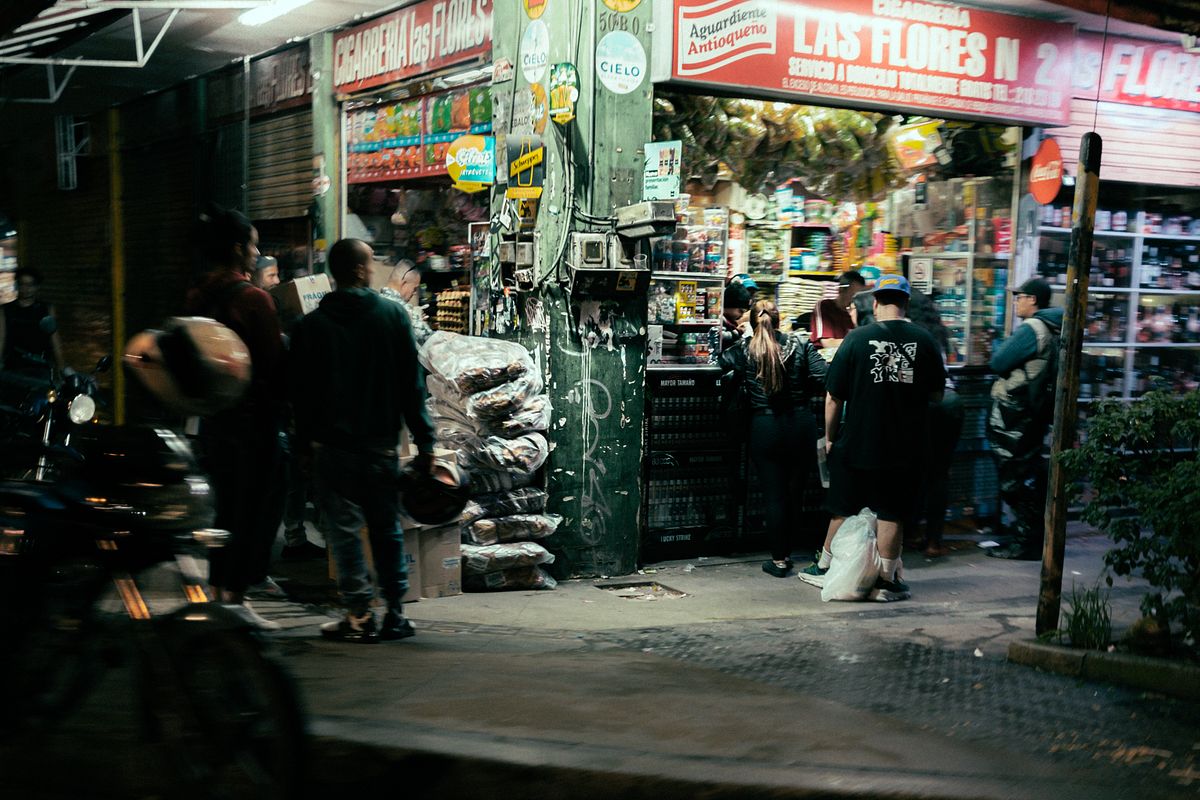 If I was starting from scratch today I would just get a used Fujifilm X series camera. They're built well and discreet with their retro look, which has its advantages: Since I live in Colombia, carrying a camera in the streets, especially in the parts I like to visit, can be very risky. There is a saying here called "No dar papaya" a Colombian expression which means don't put yourself in a position where you become vulnerable to be taken advantage of. I initially attracted the wrong people by carrying a large, professional-looking camera. All for the sake of capturing the perfect shot. I have been nearly robbed and have faced many conflicts.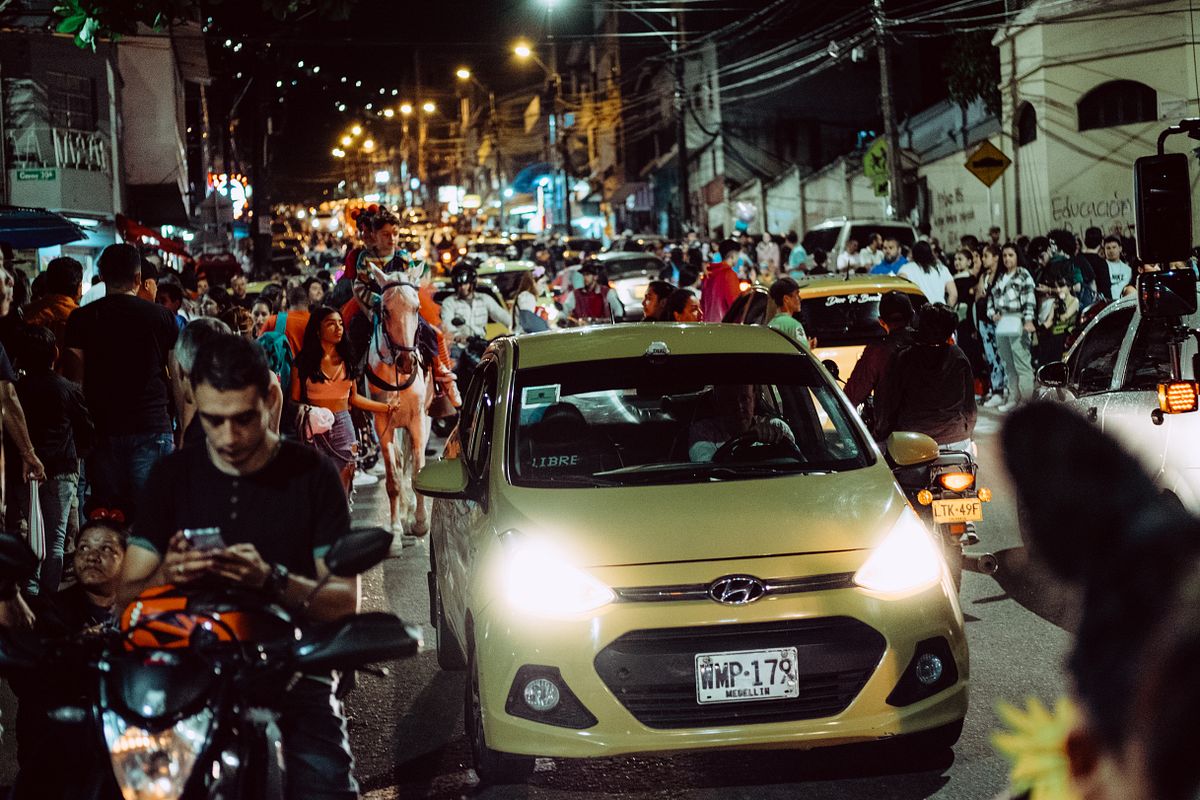 Having lived here for the past five years and counting, I now prefer to exclusively use Fujifilm X cameras because the retro design gives the impression that its just an old film camera, and many people don't seem to be interested in it compared to a Sony, Canon and Nikon with its more "Pro Digital Camera" appearance. My Fujifilm X-T1 and X-E2 allows me to be more inconspicuous, and the best part is that a used Fujifilm cameras are are very affordable. As a beginner learning photography, I would recommend the older X-trans 2 based cameras found easily used for under $300.
Keep an eye out for more photography tips and follow me on Instagram.